Happy Pride to all our LGBTQ readers!
To celebrate Pride Month, here is a list of all the upcoming LGBTQ films you can expect to see on a cinema screen near you. All descriptions are from press materials.
June 8 – HEART BEATS LOUD dir. 

Brett Haley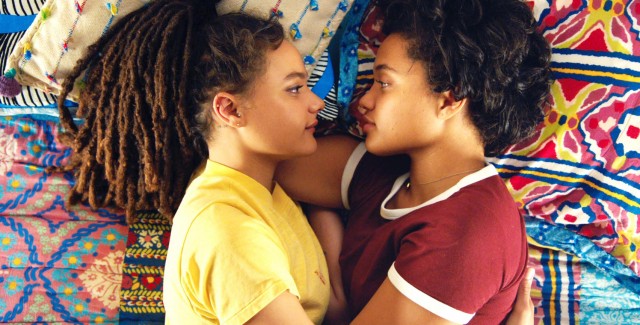 The film follows Sam during her last summer at home before she leaves for UCLA. She lives with her father, Frank, who runs a record store in Brooklyn. Together, they bond while playing and writing music together in their living room. And Sam doesn't let the impending cross-country move stop her from having a summer fling.
Starring: Nick Offerman, Kiersey Clemons, Sasha Lane, Toni Collette
June 20 France – KNIFE + HEART dir. Yann Gonzalez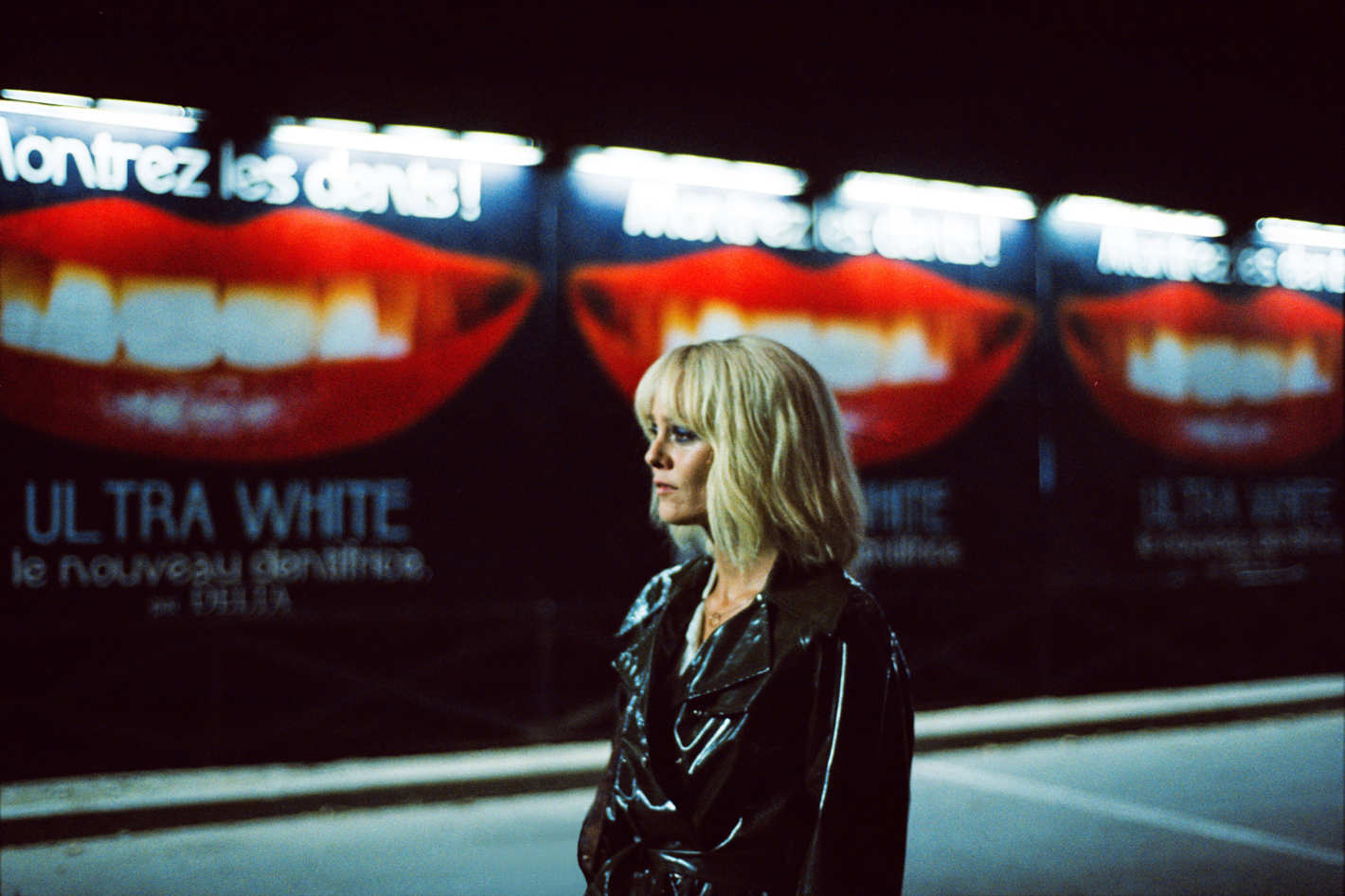 In the summer of 1979, a Parisian gay porn producer seeks to restore her credibility by creating an ambitious film, as a serial killer targeting porn stars is on the lose. The film was selected to compete for the Palme d'Or at the 2018 Cannes Film Festival.
Starring: Vanessa Paradis, Kate Moran, Nicolas Maury
June 22 Canada – OCTAVIO IS DEAD! dir. 

Sook-Yin Lee
Tyler, a young woman who unexpectedly inherits all of her estranged father Octavio's possessions after his death, goes to his apartment only to discover that her father is still present there as a ghost who leads her through a complex exploration of her sexual and personal identity.
Starring: Sarah Gadon, Rosanna Arquette, Raoul Max Trujillo
June 29 – IDEAL HOME dir. Andrew Fleming
A gay couple going through marital troubles has their life turned upside down when a 10-year-old boy shows up claiming to be their grandson.
Starring: Paul Rudd, Steve Coogan, Kate Walsh, Alison Pill
August 3 – THE MISEDUCATION OF CAMERON POST dir. Desiree Akhavan
Based on the coming-of-age teen novel of the same name by Emily M. Danforth, The Miseducation of Cameron Post follows a teenage Cameron as she discovers her homosexuality. When she is caught in the backseat of a car with the prom queen, she is sent away to a treatment center. While she is being subjected to questionable gay conversion therapies, she bonds with some fellow residents as they pretend to go along with the process while waiting to be released. 
Description taken from our Summer 2018: Female Directors list.
Read our review of the film from the Istanbul Film Festival.
Starring: Chloë Grace Moretz, Sasha Lane, Forrest Goodluck
Sept 7 UK – THE HEIRESSES dir. Marcelo Martinessi
Chela and Chiquita have been together for over 30 years and are both descended from wealthy families in Asunción. Eventually, their financial situation worsens, and they are forced to sell off their inherited possessions, with their debts leading to Chiquita being imprisoned on fraud charges. As a result, Chela is forced to face a new reality and begins to provide a local taxi service to a group of elderly wealthy ladies. As Chela settles into her new life, she encounters the much younger Angy. Chela finally begins to break out of her shell and engage with the world, embarking on her own personal, intimate revolution. It was selected to compete for the Golden Bear in the main competition section at the 68th Berlin International Film Festival, where Ana Brun won the Silver Bear for Best Actress.
Starring: Ana Brun, Margarita Irùn, Ana Ivanova
Sept 26 France – RAFIKI dir. Wanuri Kahiu
This Kenyan film follows Kena and Ziki who, despite the political rivalry between their families, remain close friends, and supporting each other to pursue their dreams in a conservative society. When love blossoms between them, the two girls are forced to choose between happiness and safety. It was screened in Un Certain Regard at the 2018 Cannes Film Festival.
Read our interview with the director.
Starring: Samantha Mugatsia, Sheila Munyiva
Sept 28 – BOY ERASED dir. 

Joel Edgerton
The teenage son of a Baptist pastor in small-town America is outed to his parents and is quickly pressured into a conversion therapy program. The film is adapted from the memoir Boy Erased by Garrard Conley.
Starring: Lucas Hedges, Joel Edgerton, Nicole Kidman, Russell Crowe
Oct 5 – THE HAPPY PRINCE dir. 

Rupert Everett
The untold story of the last days of Oscar Wilde. As he lies on his deathbed, the past comes flooding back to him, as he must reflect on his past failures and difficulties.
Starring: Rupert Everett, Colin Firth, Emily Watson
Oct 10 France – GIRL dir. Lukas Dhont
A 15-year-old girl, assigned male at birth, dreams of becoming a ballerina. The film screened in Un Certain Regard at the 2018 Cannes Film Festival, won the Caméra d'Or for Best First Feature Film and the Queer Palm, and Victor Polster won the Un Certain Regard Jury Award for Best Performance.
Starring: Victor Polster, Arieh Worthalter, Nele Hardiman
Nov 2 – BOHEMIAN RHAPSODY dir. Bryan Singer
A biographical film about the rock band Queen from their formation to their 1985 Live Aid performance. When Freddie Mercury's increasingly wild lifestyle starts to spiral out of control, Queen soon faces its greatest challenge yet–finding a way to keep the band together.
Starring: Rami Malek, Mike Myers, Lucy Boynton
Nov 22 Russia – VITA AND VIRGINIA dir. 

Chanya Button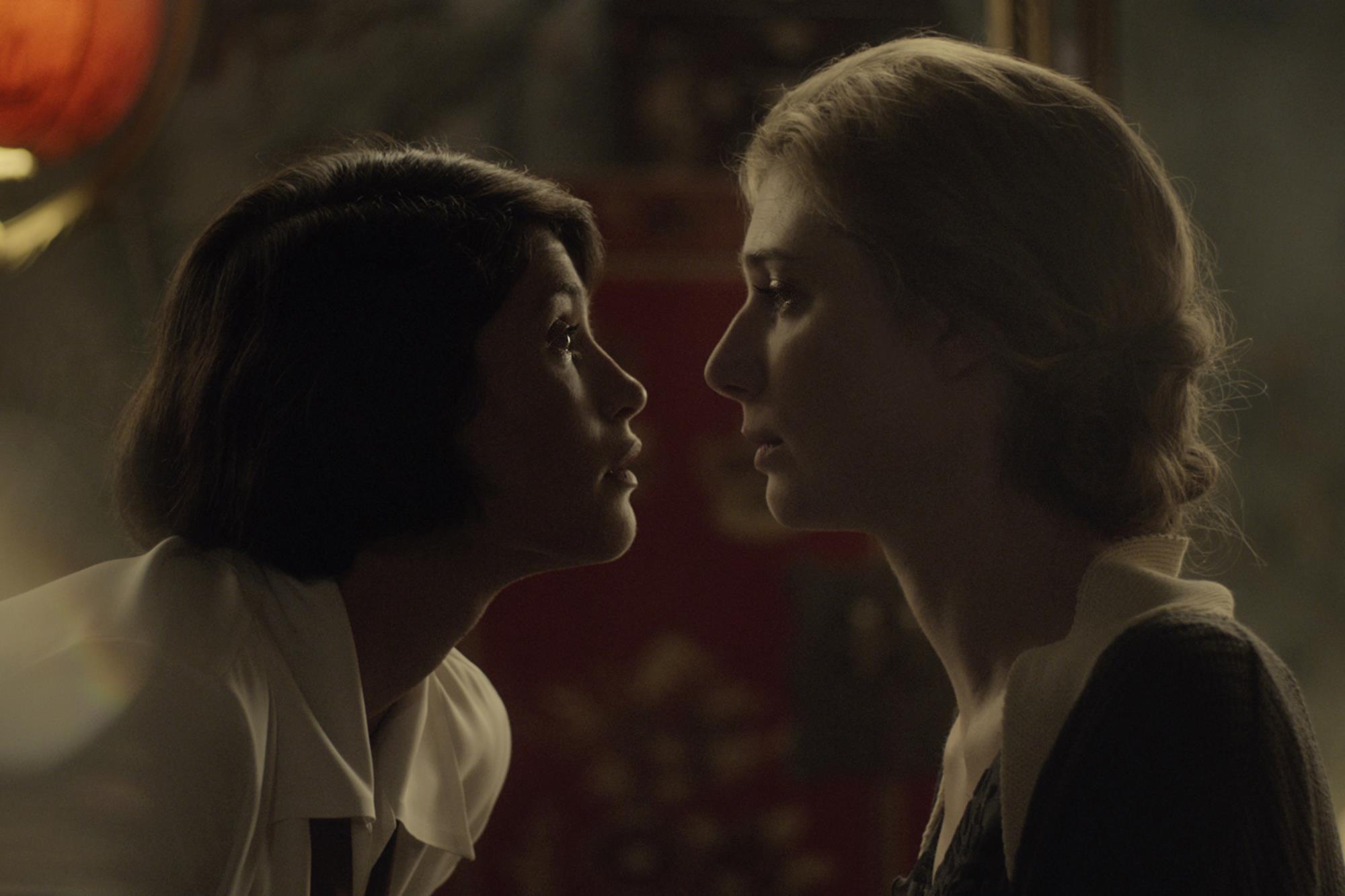 The fascinating true story of the love affair between Virginia Woolf and Vita Sackville-West.
Starring: Elizabeth Debicki, Gemma Arterton, Isabella Rossellini
Nov 23 – THE FAVOURITE dir. Yorgos Lanthimos

In early 18th century England, a frail Queen Anne occupies the throne, but her close friend Lady Sarah governs the country in her stead. When a new servant Abigail arrives, her charm endears her to Sarah.
Starring: Olivia Colman, Rachel Weisz, Emma Stone
Feb 19, 2019 – THE HARVESTERS dir. Etienne Kallos
In a conservative farming territory in South Africa, obsessed with strength and masculinity, Janno is different, secretive, emotionally frail. One day his mother, fiercely religious, brings home Pieter, a hardened street orphan she wants to save, and asks Janno to make this stranger into his brother. It was screened in Un Certain Regard at the 2018 Cannes Film Festival.
Starring: Alex van Dyk, Brent Vermeulen, Juliana Venter, Morné Visser
The next list of films currently don't have a theatrical release date:
HARD PAINT dir. 

Filipe Matzembacher & 

Marcio Reolon
Set in Brazil's southern city of Porto Alegre, the film centers on Pedro, a shy, socially repressed young man who only comes out of his shell during his gay-oriented video chat performances, where he strips and smears neon paint on his body. The film won the Teddy Award for the best LGBTQ-themed feature film at the 68th Berlin International Festival.
Starring: Shico Menegat, Bruno Fernandes, Guega Peixoto
LIZZIE dir. Craig William Macneill
This biographical thriller offers a new take on the motive behind Lizzie Borden's gruesome murder of her father and stepmother in 1892.
Starring: Kristen Stewart, Chloë Sevigny
MY DAYS OF MERCY dir. 

Tali Shalom-Ezer
The daughter of a man on death row falls in love with a pro-death penalty campaigner.
Read our review of the film from BFI Flare.
Starring: Kate Mara, Ellen Page
RETABLO dir. 

Alvaro Delgado Aparicio
The film centers on a young boy in rural Peru whose father is training him in the family tradition of designing and building religious retablos. His world is shattered when he discovers his father is in the closet. The film won the Teddy Award for the best LGBTQ-themed debut film at the 68th Berlin International Festival.
Starring: Junior Bejar, Amiel Cayo, Magaly Solier
SORRY ANGEL dir. 

Christophe Honoré
The story of a student and an older writer who fall in love. The film was selected to compete for the Palme d'Or at the 2018 Cannes Film Festival.
Starring: Vincent Lacoste, Pierre Deladonchamps