Alongside blockbusters, ABBA, and Disney nostalgia are plenty of female-directed films also hitting the big screen this summer. Here's a list of all the women-helmed flicks coming out in June-August. All descriptions are from press materials and all release dates are U.S.
June 29 – WOMAN WALKS AHEAD dir. Susanna White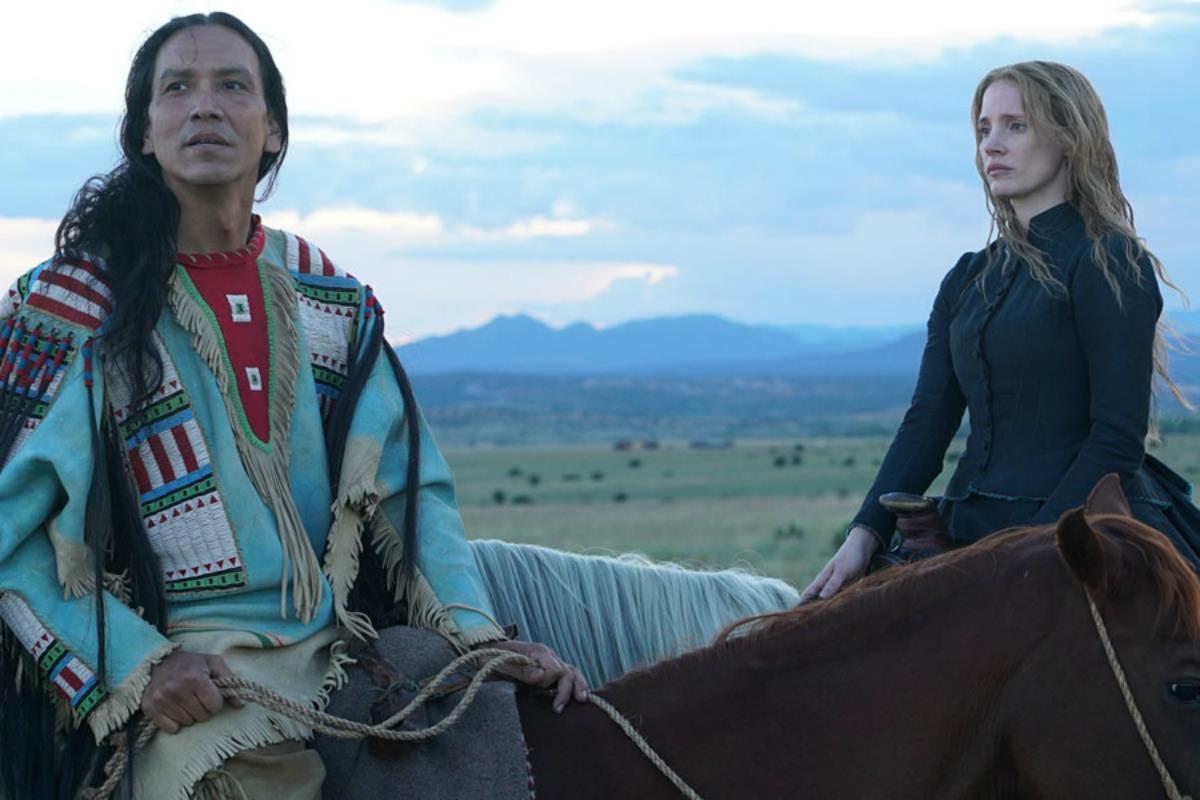 Woman Walks Ahead is a biographical film starring Jessica Chastain as Catherine Weldon, a 19th-century New York portrait painter who traveled to the Dakota Territory and became the confidante of legendary Sioux chief Sitting Bull (played by Michael Greyeyes). While serving as Sitting Bull's secretary, interpreter, and advocate, she becomes embroiled in the Lakota peoples' struggle over the rights to their land.
July 20 – GENERATION WEALTH dir. Lauren Greenfield
Lauren Greenfield's Generation Wealth is a visual history of our growing obsession with wealth, celebrity culture, and social status. Weaving two and a half decades of work in a multi-platform project, Greenfield has created a cultural documentation of wealth for viewers to explore as a museum exhibition, a photographic monograph, and a feature documentary film. Through riveting first-person interviews, Greenfield's journey starts in Los Angeles and spreads across America and beyond, exploring the stories of students, single parents, and families overwhelmed by crushing debt, yet determined to purchase luxury houses, cars, and clothing. It's not about the rich, but about the desire to be wealthy, at any cost.
August 3 – THE DARKEST MINDS dir. Jennifer Yuh Nelson
Based on the young adult novel of the same name by Alexandra Bracken, The Darkest Minds follows a group of teens that are declared a threat and detained by the government after discovering that they have mysterious supernatural abilities. Sixteen-year-old Ruby (Amandla Stenberg), one of the most powerful young people anyone has encountered, escapes her camp and joins a group of runaway teens seeking safe haven. Soon this newfound family realizes that, in a world in which the adults in power have betrayed them, running is not enough and they must wage a resistance, using their collective power to take back control of their future. The film also stars Mandy Moore and Gwendoline Christie.
August 3 – THE MISEDUCATION OF CAMERON POST dir. Desiree Akhavan
Based on the coming-of-age teen novel of the same name by Emily M. Danforth, The Miseducation of Cameron Post follows a teenage Cameron (Chloë Grace Moretz) as she discovers her homosexuality. When she is caught in the backseat of a car with the prom queen, she is sent away to a treatment center. While she is being subjected to questionable gay conversion therapies, she bonds with some fellow residents as they pretend to go along with the process while waiting to be released.
Read our review from the Istanbul Film Festival.
August 3 – NEVER GOIN' BACK dir. Augustine Frizzell
In her directorial debut, Frizzell presents a comedy-drama about waitresses Angela and Jessie who dream of leaving their low-rent diner and heading to Galveston, Texas. They soon find themselves on the streets of Dallas, trying to come up with increasingly wild schemes to raise some much-needed cash.
Read our review from Sundance London.
August 3 – THE SPY WHO DUMPED ME dir. Susanna Fogel
With an all-star cast featuring Mila Kunis, Kate McKinnon, Gillian Anderson, and Justin Theroux, The Spy Who Dumped Me is bound to be the biggest hit of the bunch. Fogel's action comedy follows Audrey (Kunis) and Morgan (McKinnon), two best friends who are thrust unexpectedly into an international conspiracy when Audrey's ex-boyfriend shows up at their apartment with a team of deadly assassins on his tail. Surprising even themselves, the duo jump into action, on the run throughout Europe from assassins and a suspicious–but charming–British agent, as they hatch a plan to save the world.
August 24 – THE BOOKSHOP dir. Isabel Coixet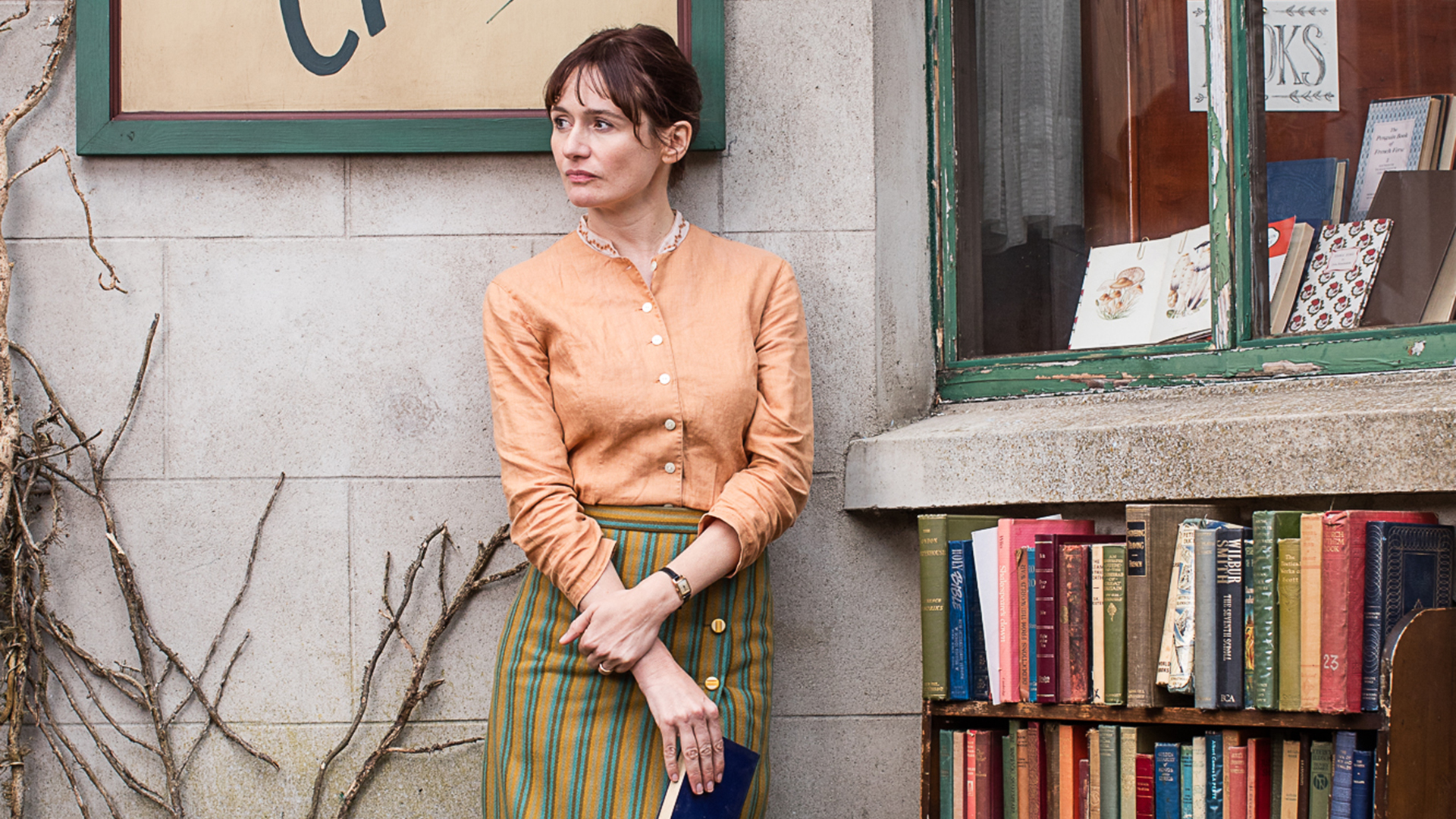 Patricia Clarkson, Emily Mortimer and Bill Nighy star in this lively Spanish, English, and German co-produced period drama based on Penelope Fitzgerald's novel of the same name. Set in a small town in 1959 England, this is the story of widow Florence Green (Mortimer) who decides, against polite but ruthless local opposition, to open a bookshop; a decision that becomes a political minefield. She struggles to establish herself but, by exposing the sheltered local townsfolk to the best literature of the day (including Nabokov's scandalizing Lolita), Florence opens their eyes and brings about a cultural awakening to a town that hasn't changed for centuries.